David Overton is a Graphic Designer in the Boston area. He graduated from Salem State in 2008 in Art with a concentration in Graphic Design. David is available for work in Graphic Design, Advertising and Marketing fields. He is also currently available for freelance work in print and social media management.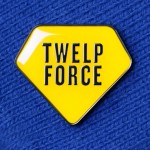 When David was employed at Best Buy he was a contributing member to their social media efforts, (Facebook, Internal and External community forums, Twitter) including Twelpforce winner of the 2010 Cannes International Titanium Grand Prix, 2010 Jay Chiat Award Creative Technology – Gold, 2010 CLIO Interactive "Innovative Use Of Technology" – Gold, London International Awards – LIA "Community Applications" – Gold and internally the 2010 Best Buy Chairman's Innovation Award.
While at Imprivata, David dealt mainly with operations and QA with a variety of tasks such as  maintaining of physical and virtual desktops and servers, creating purchase orders for support, supporting sales with sending out samples and creating the partner logos still being used today.